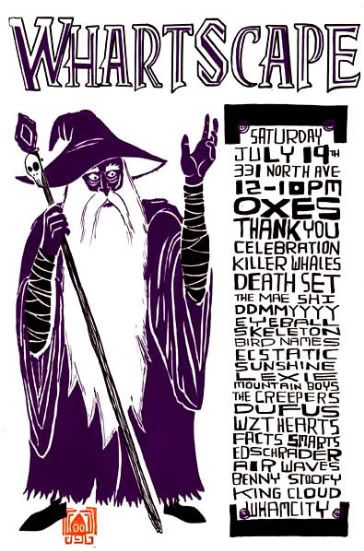 Should you wake up in Baltimore next week from the 17th July onwards and see wizards and shit walking down the street, don't worry its not the mushrooms it's the event of the Summer.......WHARTSCAPE.
I personally, am sick to death of seeing festival line ups featuring the likes of Vampire Weekend (ooh, treat!) or Simian Mobile Disco (did anyone actually buy the album?) or (God forbid) The Ting Tings (what a fame desperate pair of pricks), so seeing this name being touted around by the likes of Wham City, Dan Deacon and other too cool for school music nerds, I though, if its good enough for Wham City etc etc. Here's who's playing:
The Mae Shi, Death Set, Killer Whales, Oxes, Matmos, Parts & Labor, Black Dice, Future Islands, Dan Deacon, White Williams, Ninjasonik, Ponytail, Jana Hunter, Beach House, Celebration, Video Hippos and tons and tons more new and exciting stuff. Wow I feel depressed knowing the best thing this year will be 4,000 miles away, literally. Nasty Fest X is coming soon so I won't pine for too long.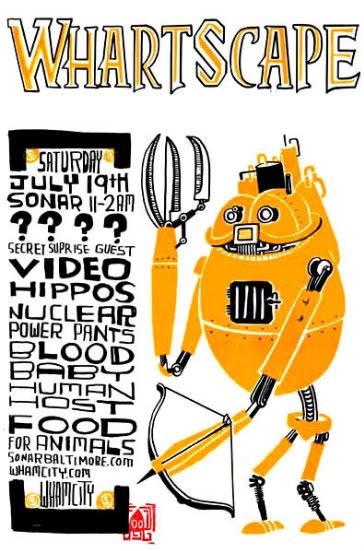 WHAM CITY!!!
Future Islands - Old Friend
(MP3)
Parts & Labor - Gold We're Digging
(MP3)
Jana Hunter - Paint A Babe
(MP3)
Ponytail - Beg Waves
(MP3)