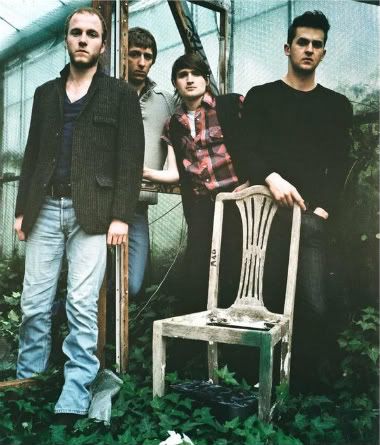 It's been a while since their last single
Devils Crayon
but
Wild Beasts
haven't been lounging in Trinidad drinking Malibua out a bottle, they're been making what some are saying, one of the best albums of 2009, I for one am not one to disagree with these people. The first single to be lifted off the album is
Hooting and Howling
, which is out Monday 20th July and the album, Two Dancers, is due for release on
Domino
in the UK on Monday 3rd August. It's a step in the right direction for them and will definitely see them converting the philistines who couldn't 'get' their last album. But don't get confused, this isn't about making an album which will sell better or trying harder to get their songs heard on the Radio, this album is way darker and much more thought provoking that Limbo, Panto, it's on a different level all together. I'm not saying its better or worse, I'm just saying its completely different. The drums for example are like something from an early 80's New York
post punk band
, all tight with bongo's and wood blocks, some stuff is even crying out to be sampled by Hip Hop producers.
Fab 5 Freddy
would be guesting all over this if it came out 25 years ago. Then there's the production, which comes courtesy of
Richard Formby
and also the band. The production is super tight but not over produced and Richard lends a really warm cozy feal to it, kind of like a nice drug that smothers you and holds you right till the last notes finish. Wooah, I'm getting a bit carried away, sorry about that.
Quick recap.
Single '
Hooting and Howling
' out Monday 20th August. Available on 10" and Digital Download
Album
Two Dancers
out Monday 3rd August. Available on LP, CD and Digital Download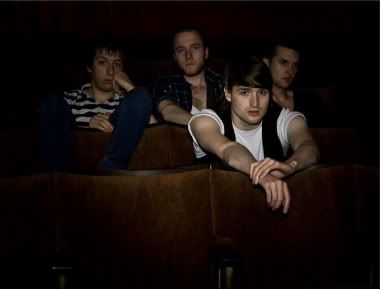 Key Dates:

12 Jul 2009 - Oxegen Festival (Pet Sounds Arena), Dublin
18 Jul 2009 - Trees Festival, Nr Cheltenham
19 Jul 2009 - Latitude (Main Stage), Suffolk
25 Jul 2009 - Truck Festival, Steventon
26 Jul 2009 - Camp Bestival, Dorset
31 Jul 2009 - Stockton Riverside Festival
01 Aug 2009 - Field Day, Victoria Park, London
06 Aug 2009 - Hoxton Hall,London SOLD OUT
08 Aug 2009 - Moor Festival, Ilkley
30 Sep 2009 - Cabaret Voltaire, Edinburgh
01 Oct 2009 - Cockpit, Leeds
02 Oct 2009 - Bodega, Nottingham
03 Oct 2009 - Thekla, Bristol
04 Oct 2009 - Hare & Hounds, Birmingham
05 Oct 2009 - Hanbury Ballroom, Brighton
07 Oct 2009 - Academy 2, Oxford
08 Oct 2009 - Garage, London
09 Oct 2009 - Academy 3, Manchester