"Super Hang On" - Pulled Apart By Horses, 2008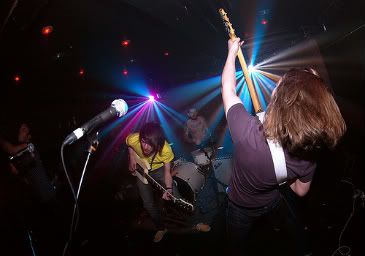 If you managed to get in to New Years Balls at The Faversham on Wednesday then I don't need to describe the carnage and mayhem that was dished out in huge quantities. Special thanks to
Wintermute
,
Dinosaur Pile Up
,
These Monsters
,
Pulled Apart By Horses
, Jonny Strangeways, Youth Attack, Bearded Slave and everyone who chipped in to help the radness.
Below, These Monsters taking you down to Chinatown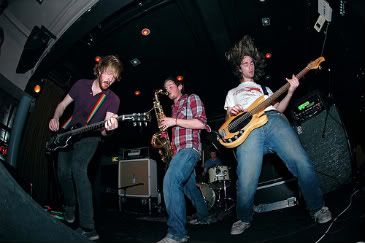 "Thow ya gunz in the air"
the Faversham crowd enjoying a silent euphoric moment.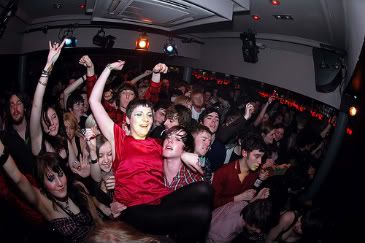 The new answer to Star Wars, Dinosaur Pile Up...
For more NYE Bad Sneakers pics check out nice guy
Bart Pettman's Flickr page
. Bart also photographed
Son of Nasty Fest
in November 2008.
Finally if you enjoy wearing plaid flannel shirts, having no laces in your DM's and occasionally rocking some eyeliner here's Sonic Youth covering Nirvana for your download consumption.
Sonic Youth - Moist Vagina (Nirvana Cover)
MP3