Below (Your parents will recognise this, its called a
Record Player
)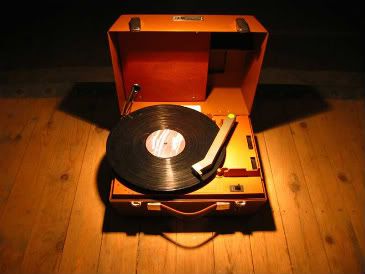 Last week one of the biggest music distributors in Europe closed,
Pinnacle
, this is probably the worst news any record label or shop could hear. It means that all the labels that Pinnacle distribute, now have no way of getting their stock into record shops before
Christmas
. In basically could mean the end of some labels, I'm not exaggerating. A few weeks ago
Woolworths
announced it was to close after 120 years of trading. Not only had
Woolworths
become one of the longest running family owned retailers but they also have a huge distribution company which goes by the name of
EUK
. EUK distribute to the second largest UK high street retailer,
Zavvi
. Zavvi now have announced that in the near future the only high street music retailer could be
HMV
, DOH!!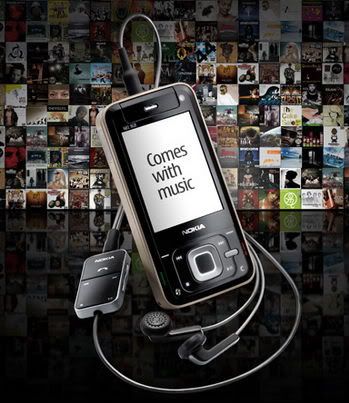 On the bright side, if you love music and aren't too nostalgic about where you buy it from or what format it comes in, you probably are in the best position at the moment to expand your music collection. This year
Nokia
announced their latest project, 'Comes With Music'; a strong contender as an iTunes competitor and run by a company who definitely knows hows to tap in to the music-loving public's sense of loyalty... ...free music! Correct, free music. The new
Nokia
music store and software allows the customer to download up to 3,000.000 songs (Three Million, you read correctly) and keep them on your new
Nokia
phone. The thing is, the phones are no bigger - in fact they probably smaller than an
iPod
.
Carphone Warehouse
,
3
and
Nokia
are current retailers for the phones, but the music you download online from the shop. The software is just as easy to download as
iTunes
and takes up very little space on your computer.
The Iron Wagon have got their hands on one of these awesome handsets, along with a card which allows you to download as many MP3s as you possibly can. To get your winter mitts on one answer this question and email the answer and your daytime address to
ash@theironwagon.co.uk
Q: What is the industry standard bit rate setting for MP3 or MPEG-1 Audio Layer 3?
The winner will be notified this Friday 12th December and receive their phone on Tuesday morning next week.

Some Telephone, MP3 related MP3s
Chairlift - Bruises (iPod song)
Courtesy of
Above the Fold
The Nerves - Hanging On The Telephone
Tom Waits - Telephone Call From Istanbul